Hi there, my name's Ali Jafri, lover of all things tech. Specifically in the areas of Machine Learning, Artificial Intelligence and Data Mining.  I'm currently a strategy consultant @ Digitate, the product arm of Tata, where I'm responsible forproduct management, growth strategy and competitive positioning for a machine learning platform.
I joined Tata as part of a leadership program, my rotations included stints in the retail, supply chain and value realization practices. I spent a couple of months in India during one of these rotations.
| | | | |
| --- | --- | --- | --- |
| The Team in India | | | Elephanta Caves in Mumbai |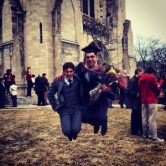 I graduated with an MBA from the University of Chicago's Booth School of Business where my concentrations included entrepreneurship, general management, marketing and strategy. During my time at Booth, I started SocialCanvas, which was a finalist in the Social New Venture Challenge, I headed the Philanthropy Club, led pro-bono consulting projects for multiple non-profits and interned at an angel VC fund.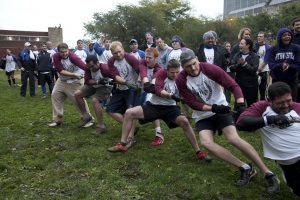 Prior to Booth, I held project management roles in the benefits automation space, in addition to graduating with a MS degree from the University Of Strasbourg, France specializing in AI and data mining. My capstone project involved leveraging machine learning algorithms to make stock trading decisions.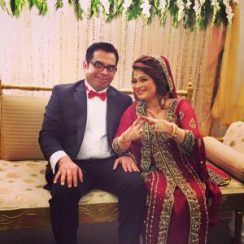 I currently call the SF Bay Area home, but I've previously lived in Chicago, NYC, France and a multitude of cities & countries in the Middle East.  I'm happily married to a wonderful lady named Sidra (Sid for those who can't roll the R) and we spend our free time touring the world.  In the past year we've been to Thailand, the Maldives & Turkey.